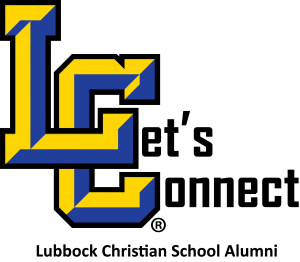 LCS Alumnus Finder
In order to keep everyone informed of upcoming events and reunions, LCS looks to keep all contact information current. Anything such as an address or email is always helpful in locating missing classmates. If you are able, please forward any numbers, emails, or addresses to info@lubbockchristian.org (subject line: Alumni Finder) or complete the form located in the link below. Information provided is greatly appreciated.
Thank you for your help!
We respect your privacy. The provided information will only be used by Lubbock Christian School and will be kept confidential. If you have any questions or concerns regarding your privacy, please contact us.